Overview
Holmium oxide is a chemical compound of rare-earth element holmium and oxygen with the formula Ho2O3. Together with dysprosium oxide, it is considered one of the most paramagnetic substances known. Holmium oxide is one of the constituents of erbium oxide minerals. In the natural state, holmium oxide often coexists with trivalent oxides of lanthanides, and we need special methods to separate them. Holmium oxide can be used to prepare a glass of a particular color. The visible absorption spectrum of Ho2O3-containing glasses and solutions has a series of sharp peaks and is therefore traditionally used as a standard for spectroscopic calibration.
Properties
| | |
| --- | --- |
| Appearance |  Light yellow or yellow powder, belonging to the equiaxed crystal yttria type structure |
| Density (g/mL, 25 ° C) |  8.16 |
| Melting point (° C) |  2415 |
| Boiling point (° C, atmospheric pressure) |  3900 |
| Solubility |  insoluble in water, soluble in acid |
| Chemical reaction |  Ho2O3+ 6 NH4Cl → 2 HoCl3+ 6 NH3+ 3 H2O |

Applications
It is used to manufacture new light source xenon lamps, and can also be used as an additive for yttrium iron obtained from yttrium aluminum garnet and to prepare metal holmium. Holmium oxide can be used as a yellow and red colorant for Soviet diamonds and glass. Glass containing holmium oxide and holmium oxide solution (often perchloric acid solution) have sharp absorption peaks in the spectrum of 200-900 nm, and thus can be used as a standard for spectrometer calibration and have been commercialized. Like other rare earth elements, cerium oxide is also used as a special catalyst, phosphor, laser and coating material (sputtering targets & evaporation materials).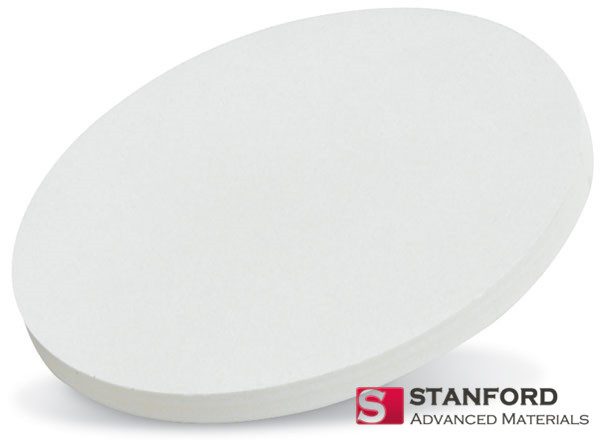 Holmium oxide sputtering targets
Holmium oxide sputtering targets with the highest quality can be used in semiconductor, chemical vapor deposition (CVD) and physical vapor deposition (PVD) applications. Stanford Advanced Materials (SAM) Sputtering Target Manufacturer offers target bonding service, reclaim service and customized service, which can help you make full use of the coating materials.
Please visit https://www.sputtertargets.net/ for more information.