We have talked about the Application of Tantalum Target in Thermal Inkjet Print Head and Copper Plating before, which rises your interest on this element. However, most people think thermal inkjet print and copper plating are far away from their life, thus are difficult to understand. So today, SAM sputter targets will talk about something that EVERYONE is familiar with—your mobile phones.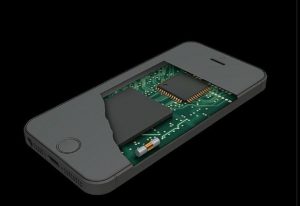 Tantalum is a very important element in the electronic industry. And it is widely used in all kinds of electronic devices, such as phones and computers. The main use of tantalum materials in electronic products comes in the creation of tantalum capacitor. Tantalum capacitors have their unique advantages over other capacitors. They do not use electrolytes like ordinary electrolytic capacitors, making them ideal for operation at high temperatures. Solid tantalum capacitors have excellent electronic properties, wide operating temperature range, various forms and excellent volumetric efficiency.
Apart from capacitors, tantalum is also used as acoustic wave filters in mobile phones to achieve high audio quality, since electronic signal wave dampening can provide clearer and crisper audio and video output.
A mobile phone has average 40 milligrams of tantalum inside. Well, compared with the total weight of a mobile phone, it is not a big number, but this 40 milligrams tantalum is irreplaceable. Due to the huge demand for mobile phones, the demand for tantalum has also increased. Believe it or not, about half the tantalum consumed each year is used within the electronics industry, 25% of which as powder.
So in conclusion, if I have to use one sentence to summarize the relationship between tantalum and phones, it should be "tantalum is one of the important elements in the manufacture of mobile phones, and tantalum is also more widely used because of mobile phones".
Stanford Advanced Materials (SAM) Corporation is a global sputtering target manufacturing company. We provide metals, alloys, oxides and ceramic materials of high quality and at a competitive price. And we regularly update industrial knowledge and news on our website. If you are interested, please visit https://www.sputtertargets.net/ for more information.