Copper sulfide is an inorganic compound with a chemical formula of CuS. It is dark brown and extremely insoluble. It is one of the most insoluble substances (second only to silver sulfide, mercury sulphide, palladium sulfide and platinous sulfide).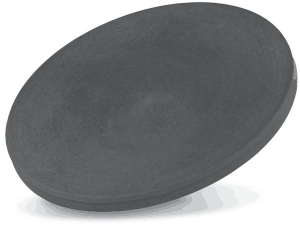 Copper sulfide sputtering targets can be used in the semiconductor industry for the fabrication of thin film deposition from different materials for processing of integrated circuits, fabrication of architectural window glass used for energy conversation, data storage, hybrid or microelectronics, photonics  and fabrication of CDS as well as DVDs. Copper sulfide sputtering targets have different and new-fangled dimensions and product geometries.
Copper sulfide sputtering targets have different compositions and standard forms depending on the functions. Some may be pure copper sulfide targets or specially tailored composite targets. The purity of copper sulfide used to prepare the sputtering target ranges from 99.99% to 99.95%. Targets of different shapes and sizes can be made, such as circular, rectangular, triangular or any other design. Targets that meet their specific requirements can be tailored to customer needs. It is also possible to customize the target of a specific shape required by the customer. If you are interested, you can visit https://www.sputtertargets.net/ for more information.
There are different manufacturing techniques of copper sulfide sputtering targets that give them with different density, grain size, composition, size, and hardness. Common techniques include casting, vacuum melting, plasma spray, extrusion, cold and hot sostatic pressing. Copper sulfide sputtering targets have many technical advantages derived from copper metal such as a higher ability for thermal transfer especially from a backing plate to target, good electrical conductivity and ability to compensate the targets' mechanical stress.
It is also important to know how to use the sputtering targets to get the best performance. It is important to consider bonding a backing plate to the material target. Sputtering targets that are properly bonded have longer working hours and faster sputtering rates. SAM Sputter Target can provide you with satisfying target bonding services.
Stanford Advanced Materials (SAM) Corporation is a global sputtering target manufacturing company. We provide metals, alloys, oxides and ceramic materials of high quality and at a competitive price. And we regularly update industrial knowledge and news on our website. If you are interested, please visit https://www.sputtertargets.net/ for more information.